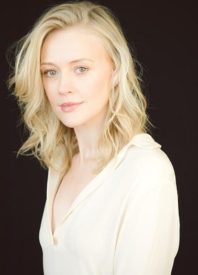 The wildly popular British series, The Mallorca Files has just launched season 2 and now Canadians can get a taste of the series on BritBox!

The Mallorca Files stars Elen Rhys as Detective Constable Miranda Blake. As fans know well from season one, her relationship with partner DC Max Winter (Julian Looman) may be a bit combative. But their partnership is a proven recipe for success.
The stylish crime-busting duo are back, and Miranda is finally starting to put down roots. And just in time too, because there's no shortage of murky cases waiting to be cracked.

With even more dramatic landscapes and a host of special guest stars, it's a sizzling return for this exhilarating detective drama. Some guest stars, by the way, include Phil Daniels (Outlaws) and Kacey Ainsworth (Grantchester). Other guest stars include Graeme Hawley (Peaky Blinders) and Craig Kelly (Queer as Folk).
Shot entirely on location in Mallorca each episode is riddled with gorgeous views and exciting crime busting drama.
Viewers of The Mallorca Files might recognise Elen from her other previous roles in film and television. In the world of TV, the 37-year-old has appeared in other popular shows such as Silent Witness, Casualty and BBC drama Ordinary Lies.
Film wise, Rhys played the part of Gwen in 2011 movie Panic Button. In 2013, she even had a part as a flight attendant in the Brad Pitt film World War Z.
Elen has been part of the show since 2019 and stars alongside Julian Looman, Maria Fernández-Ache and Tábata Cerezo. Elen and her castmates had reason to celebrate as the second season's viewing figures doubled in recent times due to the lockdown. Announcing the exciting news on Instagram, the actress wrote: "DOUBLE FIGURES!! What lovely news to wake up to. To each and every one of you who tuned in to Series 2 and continued to watch, THANK YOU. It means the world to us that we have your support. Thank you."

Our Bonnie Laufer spoke with Elen Rhys via ZOOM from her home in London about the exciting second season of The Mallorca Files. Rhys discusses shooting on location and why she thinks audiences are connecting with the show.
The Mallorca Files is now streaming on BritBox.

BritBox is a digital video subscription service offering the largest collection of British TV in the U.S. and Canada. Two British content powerhouses—BBC Studios, the subsidiary arm of the BBC, and ITV, the UK's biggest commercial broadcaster— created BritBox. The service features iconic favourites, exclusive premieres, and current series and soaps—most available within 24 hours after their UK premiere. BritBox also offers expert curation and playlists that enable fans to easily find programs they know. It also helps fans discover new favourites via the web, mobile, tablet and connected TVs.

BritBox is available for $8.99 per month or $89.99 per year— after an introductory free trial period —on Roku®, Apple TV 4th Gen, Samsung, LG, Chromecast and all iOS and Android devices, and online at https://www.britbox.com/ca/. It is also available on Amazon Prime Video Channels for Prime members.
Rated: TV-PG
Genre: British, Crime Drama, Detective Series
Release Date: 2/2/2021
Directed by: Bryn Higgins, Christiana Ebohon-Green, Craig Pickles
Starring: Elen Rhys, Julian Looman, Maria Fernández-Ache, Tábata Cerezo
Written by: Damian Wayling, Dan Muirden, Dan Sefton, Sarah-Louise Hawkins, Tim Whitnall
Studio: Clerkenwell Films, Cosmopolitan Pictures