I want to live in the zoo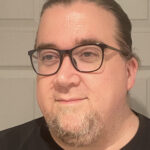 David Voigt is a Toronto based writer with a problem and a passion for the moving image and all things cinema. Having moved from production to the critical side of the aisle for well over 10 years now at outlets like Examiner.com, Criticize This, Dork Shelf (Now That Shelf), to.Night Newspaper he's been all across his city, the country and the continent in search of all the news and reviews that are fit to print from the world of cinema.
Comments are closed.